Avoid problems with unstable tables
Supplied with FLAT® technology that automatically adjusts the respective table leg outside the base. Immediate stabilization of the table (SMART SYSTEM). Unique ability for leveling and alignment to the nearby table. Worldwide patented technology. Note that the tables (like for all tables with screw foot) are not to be drawn or pushed over ground like floor tiles and similar.
1 Rod
Thicker structural tension rod to hold base together securely.
2 Top Plate
Superior quality top plate.
3 Post
Wider diameter for structural support. Increased wall thickness.
4 Cast Iron Base
High quality casting.
5 FLAT® Technology Seamlessly Installed
The base and the technology are designed in unison to deliver superior performance and longevity.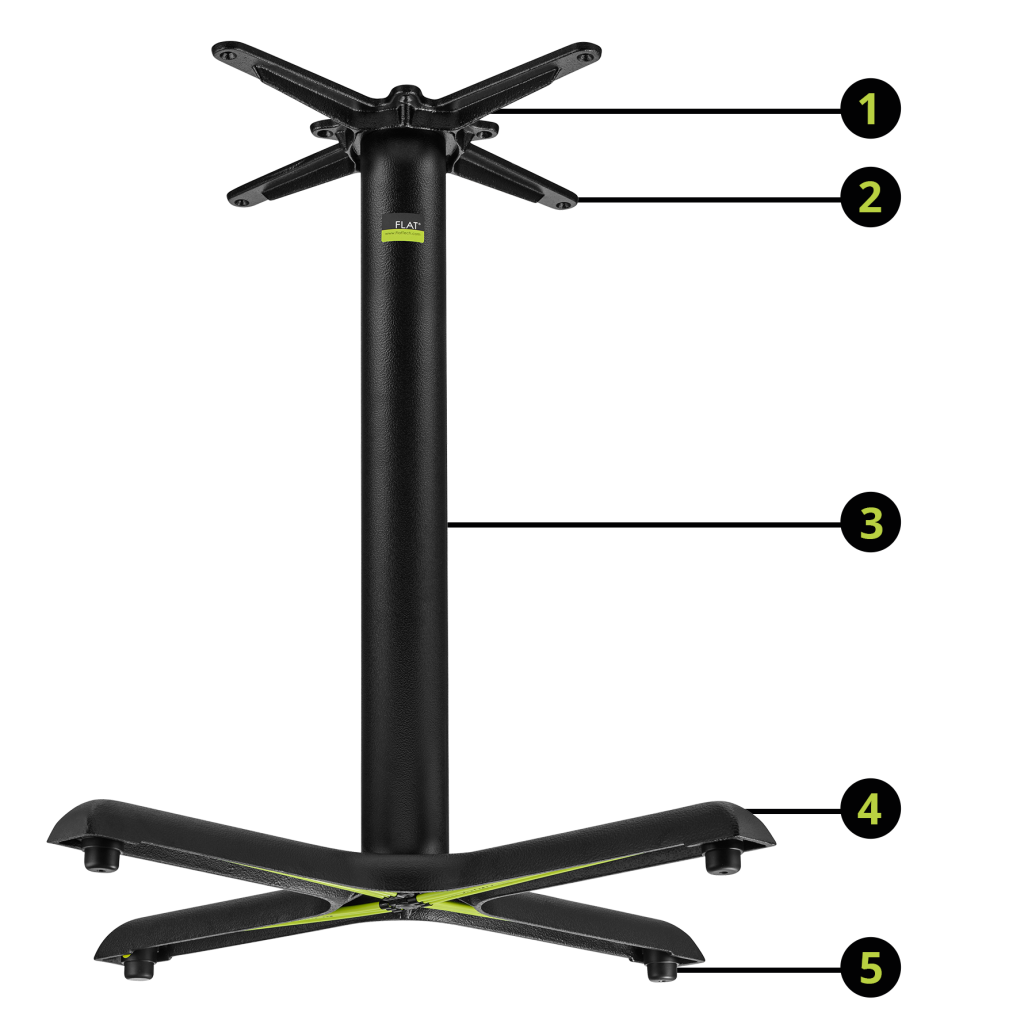 Interior Design Collection is a Nordic retailer of FLAT® technology and offers all FLAT products via flattable.se. Want to know more or get a price suggestion? Do not hesitate to contact us.